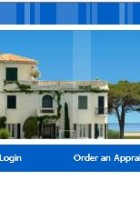 Own this business?
Accurate Appraisal Company is a real estate appraisal firm serving east central Illinois and western Indiana with valuation and appraisal services.
We are located in the Champaign/Urbana and Danville Metropolitan Statistical Areas and our coverage area includes nine counties in Illinois and three in Indiana.
We are FHA approved and have performed appraisal assignments for over 500 clients including attorneys, accountants, banks, private individuals, mortgage companies, and relocation professionals to name a few.
We are a leading provider of appraisals for:
•Primary and secondary mortgages
•Mortgage refinancing
•Employee relocation
•Private mortgage insurance (PMI) removal
•Estate planning, settlement, and probate