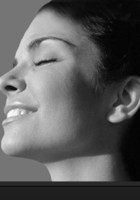 Own this business?
Danville Dentist – Dr. Mike Fuesting – High Tech Family Dentistry
Changing Lives by Providing World Class Smiles!
When you visit our Danville, IL dental office, your smile is our top priority. Dr. Fuesting & his entire team are dedicated to providing you with the personalized, gentle care that you deserve.
"Dr. Fuesting is accomplished in non surgical periodontal therapy, dental implants, oral surgery, endodontics and complex reconstruction cases." Dr. Fuesting's dental practice provides comprehensive care for all ages and all dental needs. We offer a full range of services, including thorough routine and preventive care, advanced cosmetic procedures, and quality restorative and prosthodontic dentistry.
We are proud to have served families in Danville, Illinois and surrounding communities over the last 25 years.
Part of our commitment to serving our patients includes providing information that helps them to make more informed decisions about their oral health needs. This website is a resource we hope you'll find both useful and interesting.