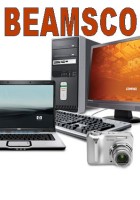 Own this business?
Business Ecommerce Applications Marketing Service COmpany
Since 2001, BEAMSCO has created & developed websites for Retail, Industrial, & Services Businesses; websites for Governmental and Private Organizations, Non-profit, Personal & Special Interest websites are also part of our portfolio.
BEAMSCO Website & Marketing…
Website Development, internet marketing & shopping carts.
Mobile Development ~ Marketing & PR ~SEO ~ Programming & Scripts ~ Social Networking
Software script modifications or custom website add-in modules, Social Media help for existing websites.
Web Redesigns – Updates, and Video & Drone Video production & editing & website insertions. Social Media linking.
Website Hosting -Website Management Services. Website tutoring for self management.
Internet Marketing Strategies, and search engine positions services.
Area Internet Portal Development for communities everywhere.
Municipal Websites with Online Ordinances & user interface pages for updating.
BEAMSCO I -T Services…
BEAMSCO serves as an Information Technology (IT) Department for small businesses on a needs bases. Over the past fourteen years we have provided IT services Phone calls are generally returned within two hours.
SERVICES SUMMARY: Internet Marketing & Websites~IT Services~Networking~Repairs~Mobile Website Development~SEO (Search Engine Optimization) Services~Social Networking~Drone Aerial Video Website Marketing Applications.