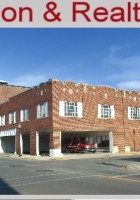 Own this business?
Welcome to the Crist & Associates Auction and Realty
We are pleased to have the opportunity to serve all your auction needs. If you should need to speak personally to a representative of our firm call (217) 446-5220 or fax us at (217) 446-5229
Mission Statement
At Crist & Associates Auction and Realty we strive to work diligently for our clients marketing their property whether Real Estate or personal property in a professional manner which provides our clients with the highest possible return and best result
We accomplish this through our aggressive auction promotion and detailed follow through.
We aim to please and we plan for success. Hire us and we'll take care of you in a professional manner that takes the burden off your shoulders.