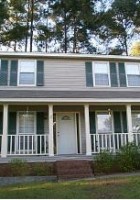 Own this business?
Danville Area Rentals Brought To You By Home Buyers Perspective Realty Inc
Danville Area Rentals, is a locally owned company that offers leasing and property management services for residential and commercial properties in Vermillion County, covering Danville, Westville, Tilton and 171ce7d7408a85871af43c543ffcsurrounding areas. Our management team has more than 20 years of experience in the business, and the knowledge to help you make the best choice for your future home needs. Danville Area Rentals, is the internet portal for Home Buyers Perspective's rental properties. We work closely with Vermillion county's VA programs and section 8 requirements.
Chris Albin is a licensed Real Estate Broker
Chris Albin graduated with his BA in Secondary Education from Eastern Illinois University in 1986. He taught high school English for 10 years, nine of which were in Danville District 118. Starting then, Chris has been buying houses for his own rental property portfolio for the past 13 years, and in that time he has been on the buy side of over 300 homes.