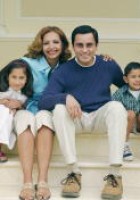 Own this business?
Family Practice Medical Center, Ltd. exists to provide our patients with the highest
quality of medical care available in a courteous, timely and sympathetic manner.
Welcome to Family Practice Clinic
We offer primary-care services for your entire family.
We also are approved for:
DOT Physicals
(ILDepartment of Transportation)
Immigration Physicals
Our physicians and staff are committed to listening to you, treating you as an individual, and answering all your questions. We sincerely want your visits to be comfortable and pleasant.
For routine care, physicals, and immunization, schedule your appointment several days in advance.
This web site will answer many of questions. If you have others, just call us.
8:30 AM to 7PM PM Monday through Thursday. Beginning June 7,2008 the Danville Office will be open on Saturdays from 10AM until 2PM
Note: the office is closed during lunch between 12 PM and 1 PM daily.
We accept walk-ins.
To cancel an appointment, please let us know at least 24 hours in advance so we can give that time to another patient
George & Mary Gindi, MD
Board Certified in Family Practice
511 W Fairchild ~
Danville, Illinois
(217) 431 2025 Fax: (217) 431 0014
302 N Main Street ~
Georgetown, Illinois
(217) 662 2282 Fax: (217) 662 6946
In addition to our extended hours (see below), the Danville Office will now be open on Saturdays from 10AM until 2PM
We are presently offering job opportunities in a number of professions…Click & see our Employment Opportunities Page >