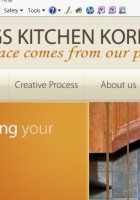 Own this business?
Bringing your ideas to life!
We have been turning dream homes into reality for over 30 years. From designing a functional kitchen, to selection of stunning countertops or custom cabinets, to planning the ultimate home office
If you have a question about our services, products, or would like a quote, please contact us at the phone number below.