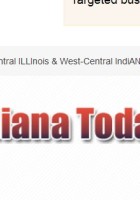 Own this business?
BEAMSCO's latest Area Business Directory & community Portal was launched February 6th 2015, (and always under construction)
BEAMSCO has created a progression of popular Portals & Biz Directories since launching AllAroundDanville in 2002.
Portals & Directories are never done. We are adding new Pages and Businesses daily. We list these businesses and other websites at no charge to the public. See our Contact page to list your own website.