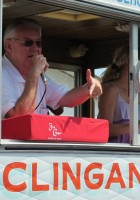 Own this business?
For more than 48 years Jim Clingan Auction and Realty has provided East Central Illinois with top rated service from Home and Farm sales to Estate Liquidations.
Our modern Auction Center is located at St Joseph between Champaign~Urbana and Danville.
The Button-links at left will guide you throughout all our services and a view of some of our past sales as well.
Your inquiries are always welcome, and our Contact Us page provides several means to talk to us quickly.