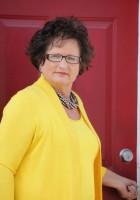 Own this business?
Mary C. Clark Realtor
I invite you to take a quick tour of the informative fast reading links above.
About Me will give you an idea of my past and present experience, and my community recognitions and involvement.
My current Listings at the links (left) provides great photos with views of each property and the details. Just close after your viewing to come back for more listing to view.
The Area MLS gives you access to all the listings in The Danville area, Western Indiana and Champaign-Urbana areas.
The Payment Calc will give you an good idea of mortgage payments with various interest rates.
Contact page provides several means of reaching me.
3805 N Vermilion – Danville Illinois 61832