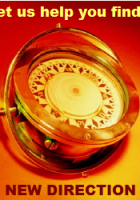 Own this business?
New Directions is certified by the Department of Alcohol
and Substance Abuse Services and is available for court
– ordered offenders from judges and probation officers.
Partially funded by DASA
Our Mission
New Directions Treatment Center is an agency of educators and health care professionals with a mission to provide needed human services to adults, youth, low- income people and minorities in Danville and surrounding communities.
Program Goals
Our goal is to direct clients through a process of identifying thoughts and behaviors associated with their addictions and to help them move into recovery.
Although addiction treatment must be accomplished through individualized treatment plans, studies indicate that maximum opportunities for sobriety are achieved when treatment takes place in group settings and through support System.
Rev. Don A. Russell~CEO Melvia D. Russell Ph.D.~ Program Director