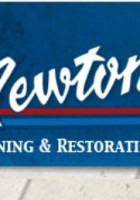 Own this business?
Newton's Cleaning & Restoration, LLC
Newton's Cleaning & Restoration, LLC has been helping East Central Illinois and West Central Indiana (Illiana) enjoy clean, fresh, and healthy carpets since 1971. We have been helping our community and others area wide recover from devastating fire and water losses since 1981. Our reputation for honesty and quality is built upon years of working hard to provide the best service with fair and honest pricing. We guarantee all our work so you do not risk anything by hiring our services, and we are so confident you will receive the most thorough cleaning ever, that we will give you a full refund if you are not satisfied.
If all you want is a quick brush-the-dirt-off-the-surface cleaning, please call someone else. Our methods will give you the most thorough cleaning ever. In fact, if you do not receive a satisfying cleaning and restoration experience, we will clean it again for free. If you are still not satisfied with our services, we will refund your payment.