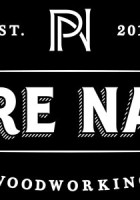 Own this business?
Eloquent Beauty. Handcrafted in Excellence.
Experience
2 1/2 years as a finisher at T.H. Snyder Company. A company specializing in Architectural Millwork for homes in the Chicago area. Sanding, spraying, some stain application, and repairs/touch up.
6 1/2 years as a finisher at Creative Cabinets a local residential cabinet company. Head finisher including stain matching factory finishes for kitchens and an office shelving company called Aurora Storage. Stain application and all finishing procedures. Filled in on installs and some cabinet making.
1 year head finisher at T.H. Snyder company.
2 years Creative Cabinets as head finisher, and in my spare time cabinet builder and installer.