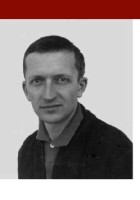 Own this business?
Raymond Toloczko ~ Artist's Sales
1925 – 1972
"The talent of Raymond A. Toloczko blazed like the bright yellow suns that sometimes filled the skies of his paintings. And when he died, in 1972 at 46, he left a legacy of vivid canvassed and intricate drawings that do what art does best:
take the imagination on a wild chase of daydreams, beauty, and – often with Raymond – laughter".
A large collection of important original paintings, drawings and limited addition prints of Toloczko's works have been retained by his family.
Patrons are invited to visit our exclusive online catalog offering several of his works