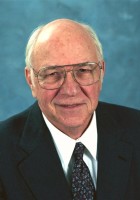 Own this business?
Steve Bass is one of the most dedicated and committed real estate agents in east-central Illinois. Steve has an excellent background in Farm property. Steve grew up on a farm in Tuscola, Illinois
Steve graduated from Purdue University in 1957 with a double major in Ag. Engineering and Soil and Water Engineering. Following graduation, he took over the family farm near Danville where he farmed successfully for 42 years.
After retirement from farming, Steve began a real estate career. He originally joined the firm of Forshee Realty and now is the Owner and Managing Broker of ASB Realty, Inc. Steve continues to be dedicated to meeting the real estate needs of each and every client with the very best professional service. Steve offers an extensive listing of Farm property locally and throughout the Country.
If you are looking for Professionalism, Integrity, and Personal Service in a real estate agent, Steve Bass has them all. If your future requires counseling in the purchase or sale of Farm Property or other real estate call Steve Bass today at 217 918 0688