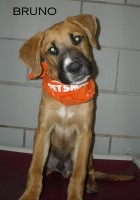 Own this business?
The Vermilion County Animal Shelter Foundation was chartered in 1986.
About Our Shelter: The shelter is a Vermilion County owned and operated organization. The number is 431-2660.
Working there are a group of caring individuals who try to give the animals at the shelter the respect and care they deserve, while trying to find them good homes.
Educating the public about the importance of spay/neuter and micro chipping.
Sometimes we come to you!
Thanks to the generosity of the Ellsworth C. Muldoon Estate, the Vermilion County Animal Shelter Foundation now has a mobile adoption unit. The mobile unit allows us to travel to fairs, festivals, etc. and allows you to see our great animals and obtain more information about our services. Be sure to look for our adoption trailer! Watch the Announcement Panel at right for dates…
Your donations directly impact the life of a needy shelter animal. Please donate to the shelter or the foundation.
If you are a licensed rescue and would like to help us save a wonderful animal at the shelter or a concerned citizen with questions about the type of rescues we use, please feel free to contact us.