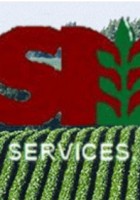 Own this business?
TSM Services, Inc established in 1984 at Catlin, Illinois, assists fertilizer dealers and growers with all their total agronomy needs including the comprehensive soil fertility program called "Total Soil Management®" , making fertility recommendations on over 90 different crops and crop combinations on all soil types.
May people ask us, "What makes 'Total Soil Management® different? The following will attempt to answer these questions:
• The TSM® soil fertility programs hold to very strict standards and quidlines.
* TSM® is "agronomically" sound. All principles are based on reputable research and practices. No "no magic potions", just good solid agronomy.
* TSM® is "economically" sound. Our company helps growers increase their net profits for a maximum return on fertilizer costs.
* TSM® is "environmentally" sound. Environmental considerations are factored into all recommendations.
• The TSM® soil fertility recommendations are calculated with the grower in mind.